What Is Pharmaceutical Fluid-Bed Granulation?
Fluid-bed granulation transforms loose powder into granules and is used during the production of solid dose formulations to improve compaction and flow characteristics. High-pressure hot air is forced through a perforated bed of moistened particulate during fluid bed processing. The solid matter is subjected to controlled pressure which causes the particles to function like a fluid which is then lifted and suspended in a current of air. The contact between the particulate and hot gases generates the transfer of heat. The resulting heat dries the gases and carries away the vaporized liquid. Fluid-bed granulation can be used with either heat-sensitive or non-heat-sensitive particles. After the pharmaceutical granulation process, the dense granules are packaged as a dosage form or combined with excipients then compacted or used to fill capsules.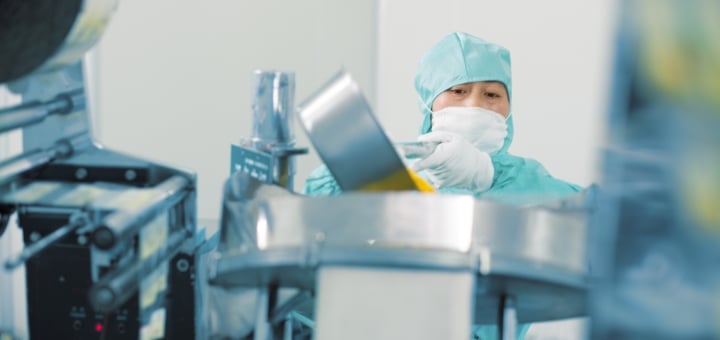 Types of Fluid Bed Granulators
There are two primary types of fluid bed processing equipment: conventional and modified. A typical fluid bed dryer consists of an air preparatory unit, product container, filters, blowers, a spray nozzle and an air distribution plate. Modified fluidized bed granulation systems were developed to address some of the limitations or shortcomings of conventional fluid bed granulators, such as particle size or flammability limits. The newer designs aren't necessarily better than the conventional systems — your choice depends more on the materials being used and desired outcomes.
ACG FBE 500 Combo Fluid Bed Granulator and Dryer
UPM's fluid bed process features single-pot technology for fluidized bed granulation and drying thanks to the ACG FBE 500 granulator machine. It includes wash-in-place capabilities as well as top and bottom spray. This fluid bed processing unit is designed as an all-in-one solution for the handling of beads and granules, including mixing, drying, granulation, blending and coating of tablets.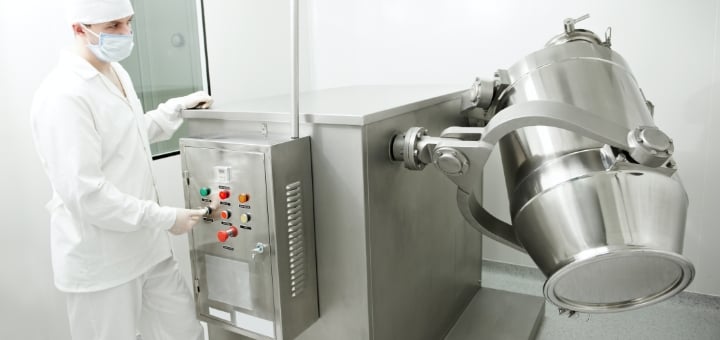 Why Is Fluid-Bed Granulation Important?
The granule size distribution is crucial because it affects the product's final quality, performance and manufacturability by controlling density, flow and dust levels.
Advantages of the Fluid Bed Process
The fluid bed process:
1. Reduces toxic dust.
2. Improves flow and compaction.
3. Reduces drying time.
4. Requires one piece of equipment for both granulation and drying, saving lab space and resulting in lower investment and maintenance costs.
5. Avoids overmixing.
6. Uses no compression for tableting.
7. Produces uniform results and consistent hardness.
8. Uniformly distributes essential ingredients within the granules.
CONTACT US
Choose UPM's Award-Winning Expertise
UPM specializes in drug development for oral solid dosage forms, including capsules, tablets, semi-solid creams and ointments. We offer flexible and rapid fluid-bed granulation that is designed to meet clients' specific development and manufacturing needs at affordable prices, no matter the scale.
We have more than 475,000 square feet of pharma manufacturing facilities in Bristol, Tennessee, which allows us to partner with you throughout the complete drug life-cycle, from conceptualization and early-stage development to large-scale commercial production.
We provide a full range of commercial pharmaceutical manufacturing services, including:
You can rely on our award-winning expertise for all your fluid bed processing and pharma manufacturing needs.
To learn more about how we can help you succeed, call us at (423) 989-8000 to speak to a partner or send a message.
Let's Talk