Why Companies are Opting to Outsource Oral Solid Dose Development
From the need to create controlled-release products to having specific containment requirements, there are countless reasons why developers are turning to contract development and manufacturing organizations (CDMOs). But in general, there are three core motivations as to why a company may opt to outsource their oral solid dose (OSD) manufacturing.
1. Need an Improved Set-Up
The first reason a company may choose to partner with a CDMO is that they are manufacturing high-volume products and are in need of an improved setup in terms of the total cost. But customers are increasingly realizing that CDMOs bring so much more to the table beyond just cost.
2. Require Cost-Effective Complex Manufacturing
The second reason a company may partner with a CDMO is that their developers might require more complex manufacturing processes that are also cost-effective. CDMOs are able to offer a breadth of capabilities that can simplify a company's supply chain during a variety of oral solid dosage manufacturing projects.
3. Want a True CDMO Partner
The third reason is the simple fact that more small or virtual companies are increasingly developing new drugs that they never intend to manufacture themselves. Instead, they are choosing to partner with contract development and manufacturing organizations from the jump. This provides companies and innovators a partner with which they can tackle any challenges related to bioavailability, formulation, manufacturability, scalability and stability.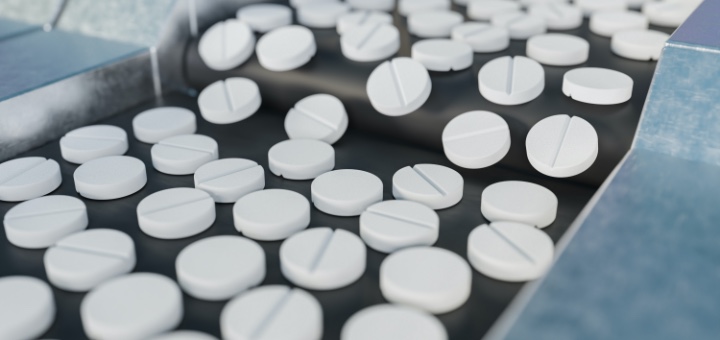 Benefits of Outsourcing to Oral Solid Dosage Manufacturing Companies
Using contract development and manufacturing organizations, like UPM Pharmaceuticals, mitigates risk for developers while allowing them to better focus on core research and development competencies. The following are just a few of the advantages of working with oral solid dosage drug manufacturing companies.
Streamlines the development process
Offers more flexible manufacturing
Provides access to experts
Helps mitigate risk
Reduces the need for in-house resources
While it is true that oral solid dosage formulation remains one of the most popular options on the market, the development and manufacturing process still comes with many unique challenges and opportunities. When you choose a responsive and flexible CDMO, they'll be able to address these common challenges while also leveraging opportunities that may arise to help alleviate any burden on developers.
What to Look for in a CDMO
When choosing a CDMO to conduct oral solid dosage manufacturing, there are a few things you'll want to keep in mind. The following are all characteristics of a respectable and reliable contract development and manufacturing organization.
1. Good Reputation
Look for good supply service, a clean compliance record and an untarnished reputation for on-time delivery. You'll also want to work with a CDMO that provides value for money through an affordable total cost of supply.
2. Reliable Communication
As developers are increasingly expecting CDMOs to take charge of project management, you'll want to find a company that has a good and reliable communication network in place. This will allow you to forge a strong and strategic relationship with your CDMO that can become a fundamental part of your outsourcing partnership, improving efficiencies and reducing costs.
3. Proven Expertise
To get the proper oral solid dosage guidance, you'll need a CDMO that has a comprehensive understanding of your drug substance. This includes knowing how it will behave during processing, its compatibility with excipients, its solubility in both buffer systems and solvents, its stability under various physiological conditions, as well as both its physiochemical properties and solid-state characteristics. Having the right CDMO is key to optimal solid dosage formulation. This can result in a quicker and more stable scale-up to commercial manufacturing.
4. Efficient Timelines
Consider a CDMO's ability to meet short and stringent timelines while consistently maintaining quality. You'll want to have a thorough understanding of the oral solid dosage manufacturing company's processes, procedures and systems to ensure a successful project.
5. Ability to Scale
It's extremely important to consider a contract development and manufacturing organization's capabilities in terms of your later stage requirements. This will ensure a seamless transition from the development stage to commercialization. Some developers prefer to work with oral solid dosage manufacturing companies that can scale a solid dosage formulation through every stage, from the laboratory to manufacturing. This can eliminate the time, cost and risk so often associated with technology transfer and managing multiple suppliers.
With complex projects come technical challenges. But by choosing the right contract development and manufacturing organization, you'll be partnering with a company that can use its depth of expertise to navigate challenges and help lead you to success.
CONTACT US
Trust UPM Pharmaceuticals for Your Oral Solid Dosage Manufacturing Needs
From oral solid dose drug development through analytical testing, we specialize in personalized service, consistent quality and customization to ensure an optimal product every time. Contact us online or call (423) 989-8000 to learn how UPM Pharmaceuticals can help advance your product today.
Learn More About Oral Solid Dosage Manufacturing