Between 2022 and 2027, the small molecule drug discovery market is expected to achieve a compound annual growth rate (CAGR) of 8.05 percent, showing the importance of high-potency APIs in the pharmaceutical manufacturing industry. That is why it is more important than ever to strategize the development, handling and safety precautions for high-potent drugs.
Contracted Development and Manufacturing Organizations (CDMOs) like UPM Pharmaceuticals provide solutions for high-potent compound development and manufacturing.
This article will act as a guide to the strategies of high-potency drug manufacturing development, including handling these highly potent drugs and implementing overall best practices.
Article Contents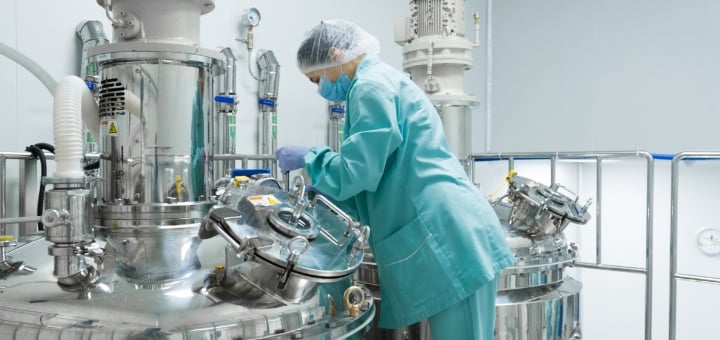 Strategies for High-Potent Compound Development
The continued growth of high-potent compound development requires pharmaceutical companies and their partners to develop strategies to ensure the safety of the products — and the safety of everyone involved in the creation of high-potency APIs.
These strategies need to include:
Containment and Cleaning Procedures
With the increasing toxicity of the molecules being used in drug development, any exposure, even a small amount, can be harmful or even deadly to workers. That's why it is essential to have processes in place to contain all harmful materials and clean properly. This is such an important part of overall safety involving development of a high-potent API, so we will talk in more detail about this in the next section.
Training Employees and Building a Culture of Safety
Having the right standard operating procedure and equipment in place is useless without also training your employees and instilling a commitment to quality and safety. Let them know that there can be no shortcuts when it comes to complying with safety guidelines in the handling of high-potency APIs.
Finding the Right Partners for High-Potent Pharmaceutical Development
Pharmaceutical companies need to team-up with partners like UPM Pharmaceuticals who are experienced in high-potent handling and high-potency drug manufacturing development. We offer end-to-end solutions that can help companies at every point in high-potent compound development through all OEB levels (1-5).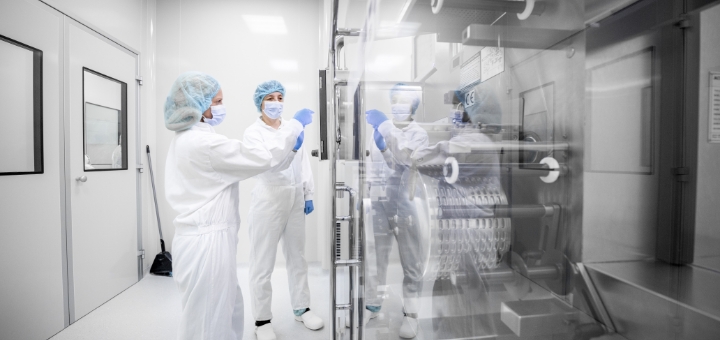 How to Handle a High-Potent API
To successfully handle a high-potent API, pharmaceutical companies should develop and implement detailed standard operating procedures for handling and containment.
These procedures can include the following:
Containment Strategy
Before starting the development of high-potency APIs, a plan for primary and secondary containment must be established and implemented. Primary containment centers around the reactor, filter and dryer. The secondary level pertains to another layer of containment when operations require the primary containment to be opened.
Equipment Start-up Sequence
Proper testing of manufacturing processes must be performed with a defined acceptance criteria established before production can begin.
Cleaning Procedure
Your containment strategy should allow for cleaning before and after production, with prescribed acceptance levels in place.
Proven Decontamination Steps
In the event of any contamination issues, you need to have procedures in place that will quickly and effectively clean and decontaminate your facility and workers. Be sure to test these procedures before you have an actual emergency situation.
CONTACT US
Partner With UPM to Help With High-Potency Drug Manufacturing Development
Cytotoxic compounds and high-potent compound development require special expertise and knowledge. Our team of experts has the experience and know-how you need to help you with high-potency drug manufacturing development. Our U.S.-based facilities use specialized equipment and well-researched processes for safe high-potent pharmaceutical development. We also offer a wide range of other pharmaceutical manufacturing services, including semi-solids handling and manufacturing. For a high-potent drug compound development partner you can trust, contact us online today.
Reach Out Today