You've no doubt read about companies involved in class action suits over products that failed. If you haven't already done so, it's time to set goals for quality assurance. Pharmaceuticals is a particularly vulnerable industry, and it's important to take steps to minimize the risks to your company.
We'll discuss five key quality assurance objectives and the importance of each. We'll explain how to implement these quality assurance goals to protect yourself and the healthcare of the general public. UPM's Pharma Quality Assurance Team can work with you to successfully manage pharmaceutical quality assurance and ensure compliance at every level of the manufacturing process.
Article Contents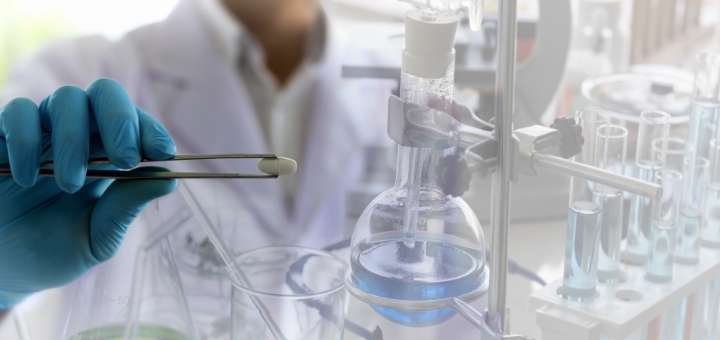 #1 First, Do No Harm
Protecting the public must be the primary objective of any company dealing in pharmaceuticals. The drug you supply can save a life or take one – so having goals of quality assurance in place can mitigate your risk of unwittingly harming patients. To achieve this objective, you need processes in place that provide for:
Training Employees
Investigating Laboratory OOS (Out of Specification)
Conducting Management Reviews
Performing Internal Audits
UPM Pharmaceuticals is audited by the client (40x) annually, along with cyclical audits by the DEA and FDA.
#2 Document Your Compliance
Record keeping is one of the key objectives of quality assurance. If you don't have documentation that proves you're in compliance, you may still incur a fine. This documentation from your quality assurance department includes:
Written confirmation of all operations in production and any quality control steps.
Comprehensive job descriptions.
Proof that products are manufactured using quality systems with correct starting and packaging materials.
In-process checks, calibrations and other product controls.
Written procedures for checking finished products.
Documentation that each production batch is appropriately certified prior to release.
Adequate reporting of deviations and subsequent investigations along with final outcomes.
UPM's e-room provides clients with inclusive 24/7 access to their documents and records.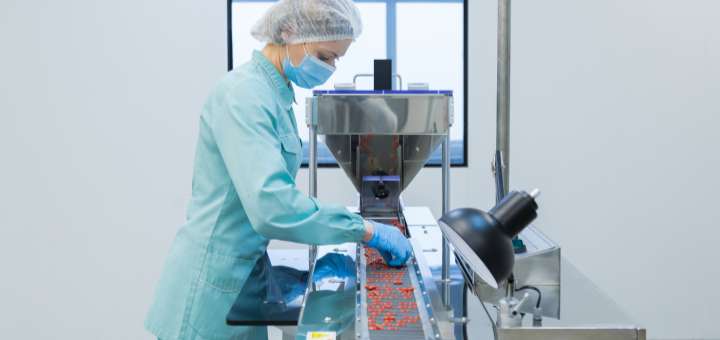 #3 Build Confidence & Trust
According to a recent national poll concerning trust in American business, the pharma industry came in dead last – and this is post-COVID – after vaccines produced in record time potentially saved millions of lives. There is a lot of work to be done in quality improvement and regaining the public's trust and confidence. Effective quality assurance goals are a good start. Objectives for pharmaceutical companies should include quality planning for:
Following GMP (good manufacturing practices)
Instituting comprehensive inspection policies
Establishing a CAPA System (Corrective & Preventive Action)
#4 Increase Production Efficiency
As with any industry, one of the main goals of quality assurance pharmaceuticals is to reduce costs while adding value, thus turning your production into a competitive advantage. It requires innovation to become more efficient while complying with stringent regulatory requirements. But it's a necessary objective for the continuous process improvement of your quality systems, from technology transfer to product development.
In 2016, UPM established a monthly internal metrics meeting program along with quarterly meetings with executive-level management present.
By employing advanced technologies, you can achieve closer monitoring of the pharmaceutical manufacturing process, improve safety and maintain tighter controls – but in using virtual processes and animation, you must ensure that you're not sacrificing product quality.
#5 Sustain Regulatory Compliance
Regulations vary depending on your location, but some requirements are universal. Having effective quality assurance objectives – and the right system to back them up – will help you stay current with pharmaceutical industry standards by instituting risk management system procedures and processes that mitigate the potential to violate regulations.
It's worth noting that most compliance issues are caused by human error, inadequate processes and poor recordkeeping rather than intentional misconduct. To give you some idea, according to FDA inspection observations in 2021, the top five most-cited violations were:
Procedure Not in Writing/Fully Followed
Investigations of Discrepancies, Failures
Absence of Written Procedures
Lack of Scientifically Sound Laboratory Controls
Cleaning/Sanitizing/Maintenance
UPM was last inspected by the FDA in 2019 with no 483s or any other indications noted.
CONTACT US
Partner With UPM to Help With Your Objectives of Quality Assurance
At UPM, our team of experts can help you successfully create quality assurance objectives and implement them through smart quality management. We'll help you ensure compliance throughout the entire manufacturing process. We're well-versed in the full scope of quality assurance in pharmaceutical industry parlance and perfectly positioned to help you achieve your goals with a quality system that's designed to meet your organization's needs, whether it's large or small.
Family-owned and based in the United States, UPM's award-winning expertise is at your service for all your pharmaceutical's quality assurance planning needs. Contact us today to learn how we can help.
Let's Talk