Commercial Manufacturing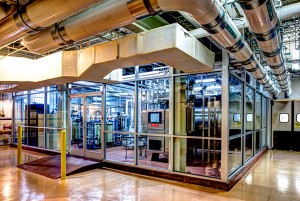 UPM Pharmaceutical's commercial manufacturing facility encompasses 500,000 square feet on almost seven acres. This facility provides UPM with large scale commercial capabilities for manufacturing and packaging of solid oral dosage tablets and capsules, as well as semi-solid manufacturing of creams and ointments. With 200,000 sq ft of commercial manufacturing space and 300,000 sq ft of packaging, laboratory and warehouse space. This facility also provide for comprehensive tech transfer support, pilot plant scale-up capabilities, analytical and microbial testing, and stability testing. The facility has an on site state of the art water purification system, over 70,000 sq ft of warehouse space and over 7,000 sq ft of DEA vault space.
Commercial Supply Chain Partner
As a commercial supply chain partner, we manufacture over 80 commercial products supplying, name brand, generic, nutraceutical and cosmetic products. Every product is supported by project managers who are focused on meeting each partner's market needs. UPM works with partner's throughout the product lifecycle, from forecasting and planning through pre and post-launch. We provide additional support around line extensions or new markets gained.